Marty Menzies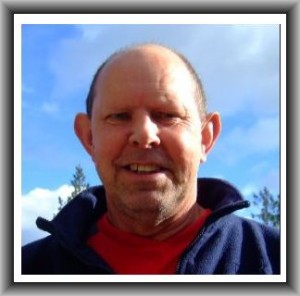 Martin Menzies is now retired as a professional Photographer. He owned and operated Aran House Photoworks both in Sechelt on the Sunshine Coast and then in Keremeos, BC. He has decided to concentrate on Art rather than Commercial Photography, not having to earn a living at this point in his life.
"I love to take pictures and have been doing so for over 50 years – it is wonderful, it is fulfilling, it is just me".
With over 50 years photographic experience Marty has a creative and unique style which has brought him accolades by both his colleagues and industry alike. He grew up and went to school in West Vancouver. He always took pictures as a kid but he became serious when he bought my first camera system when he was 16, a used Pentax SLR. He did Black and White exclusively. Marty stated his first company Jertin Studios at 19. As color began to overpower Black and White in the 70's he began to lose interest and abandoned the business of photography to peruse other more lucrative occupations. He never abandoned photography or his dream. When Marty first moved yo Keremeos his mission was to document old Vehicles, agricultural tools and old buildings before they were lost to development, encroachment or returned to nature and it still is.
Now, being retired, he no longer engages in commercial photography but he haven't given up on his dream. Over the last few years he has moved into Mixed Media, Visual Art and Fine Art Photography. His plan is to donate more of my works to charities for fund raisers,organize the odd Gallery Show and even show up at the odd Craft Fair or Farmer's market, but mostly just to work to perfect the Art of Photography.
   I shoot with a Pentax K-5ii System and a Fuji S4200 backup, both modified to hold Cokin rectangular filters.